http://www.quantummedia.com/event/media-guru-michael-dukmejian | Printed on: February 23, 2018
Event
Media Guru: Michael Dukmejian
Publisher, Bloomberg Markets and Bloomberg Pursuits
January 15, 2014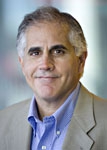 Some of the savviest media companies, including American Express, Forbes and Bloomberg L.P. have launched and are growing successful brands aimed at the wealthiest demographic.
Find out how Publisher Michael Dukmejian runs luxury-lifestyle magazines for Bloomberg: Bloomberg Markets magazine, the award winning publication serving the global financial elite, and Bloomberg Pursuits the luxury magazine launched in 2012. Both titles are distributed each month by mail to about 375,000 Bloomberg terminal subscribers worldwide.
A veteran of Time Inc. and now Bloomberg LP, Dukmejian has successfully launched and grown multi-media brands for a global audience. He will discuss how Bloomberg has grown two titles that serve luxury advertisers and elite readers, even in tough economic climates.
Dukmejian joined Bloomberg LP in July 2009. Before joining Bloomberg Markets magazine, he was executive vice president of SourceMedia Inc., where he oversaw the Professional Services division. He was responsible for nine businesses, including Financial Planning, On Wall Street, Employee Benefits News, and Accounting Today.
Dukmejian spent most of his career at Time Inc. His many publishing positions spanned sales, marketing, production, finance, and business development across many of Time Inc's iconic brands. Before serving as group publisher of the Fortune and Money group and CNNMoney.com, Dukmejian was publisher of Money and Mutual Funds magazines. His senior management roles included positions at Sports Illustrated, Fortune and Time magazines.
Dukmejian is a director of Tri-Artisan Partners LLC and holds an MBA in finance from New York University's Stern School of Business and a BA in political science from Stony Brook University. He is on the board of directors and chairman of the audit committee for the Armenian Church Endowment Fund and serves on the School of Journalism's advisory board at Stony Brook University.
Quantum Associate, Brian O'Leary, moderated this event.