http://www.quantummedia.com/events | Printed on: March 29, 2017
Events

Quantum Media organizes both the Media Guru and Media Disruptor series in conjunction with the Harvard Business School Club of Greater New York. Occasionally, we may also recommend other media events to our mailing list.
The Media Guru and Media Disruptor series feature top business leaders and innovators speaking to club members and guests in informal sessions about the art and business of media. The talks are formatted as question and answer and are generally off the record. Media Guru and Media Disruptor events are frequently breakfasts, held from 7:30 to 9:00 a.m. but are sometimes held after work at different venues around the city. Subscribe to the mailing list for schedule and details.
---
April 5, 2017
Media Disruptor: Marty Moe, President Vox Media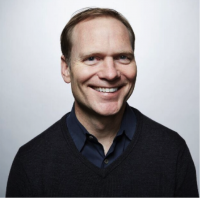 Marty Moe is President of Vox Media, one of digital media's fastest growing companies. He has been responsible for the strategic direction, as well as all editorial and advertising operations, across the company. He now leads Vox Entertainment, the company's original television production and programming group, Vox Media Live, the company's live conferences business, as well as global new business strategy. Marty is also Co-Founder of The Verge and Polygon.
As the April Media Guru, Moe will address questions about growth for Vox (and its competitors) on the multiple platforms that are now available, the company's many acquisitions over the years and how they work together, and what new products, such as Vox Entertainment, he is most excited about.
Vox Media reports that it has 170 million unique visitors to its 8 brands' websites, and over 800 million content views on and off its platform. Crunchbase says that the company has raised about $308 million from 10 investors since it was founded in 2003. The last investor, NBC, came in with $200 million as a Series F and was reportedly valued at more than $1 billion in 2015. Vox began jointly selling online and TV advertising with NBCUniversal earlier this year.
In a recent interview, reported by Digiday, Moe discussed Vox's work with video and that " 'The broader picture for us is we view TV as another platform,' Moe said. 'We view ourselves as a brand company, not a website company, and a company that's developing our expertise on bringing our brands to all the right platforms in ways that work for those platforms.' " Part of the drive, according to Digiday, is that nobody is getting rich off banner ads. "But a big part, according to Moe, is simply the advancement of tech platforms that allow for over-the-top distribution."
Previously, Moe was Senior Vice President of AOL's content publishing division, where he ran the company's original news, finance, sports, and technology content offerings, as well as Weblogs, Inc., then the largest professional blog network in the US.
Before joining AOL in 2001, Moe served as Deputy Chief of Staff for U.S. Treasury Secretary Lawrence Summers, and earlier practiced corporate law for five years at Skadden Arps in Washington, DC. He clerked on the U.S. Court of Appeals for the District of Columbia Circuit after graduating Magna Cum Laude from NYU School of Law, where he was Executive Editor of the NYU Law Review.
Media Guru events have no Power Point presentations. The program is a question and answer session where the moderator asks 30 minutes of questions, and the audience the other 30 minutes. Since the session is off the record, we expect you will hear information at the session and nowhere else.
To sign up, go to the Harvard Business School Club site here. The event will take place at Grant Thornton 757 3rd Ave, New York, NY (47/48)
May 3, 2017
NEW DATE Media Guru: Roger Keating, Chief Strategy and Business Development Officer Hearst Television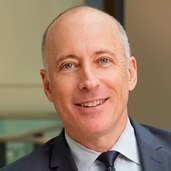 Roger Keating leads the strategy effort at Hearst TV, which involves articulating the forward plan built in conjunction with the other members of the senior leadership team.
Among other duties, Keating evaluates strategic acquisition and investment opportunities and provides executive oversight to Hearst TV's digital news publishing business.
According to the company, Hearst Television "Hearst Television's 30 local television stations and two local radio stations serve 26 television markets across 39 states, reaching approximately 21 million U.S. television households. The company broadcasts more than 60 video channels, featuring local and national news, weather, information, sports and entertainment programming, and local community service-oriented programs."
As the May Media Guru, Keating will address questions about how broadcasters and news producers can improve their processes, take advantage of what the newest technology has to offer in order to make more revenue.
In a recent interview, Keating talked about the challenges of the news industry in attracting and keeping younger consumers through the right social – or other—platforms. "We need to figure out how to feed the video news appetite of the millennial generation. Our current formats and production values aren't resonating with as many millennials as the generations that came before them, and as such we have to either change the style of the content we create, or augment the 'made for our traditional audience' material with 'mobile/social first' programs."
Keating's strategic and biz dev responsibilities have lately covered many areas, working:
• With the leading digital/social platforms in building improved monetization for news publishers
• With other broadcasters, working on how a new transmission standard might unlock new revenue streams
• With the digital ad tech community considering how to bring large datasets and machine-assisted efficiencies into the linear TV buying process.
Media Guru events have no Power Point presentations. The program is a question and answer session where the moderator asks 30 minutes of questions, and the audience the other 30 minutes. Since the session is off the record, we expect you will hear information at the session and nowhere else.
More information about Keating and the link to sign up on the hbscny.org web site is here.
---
Past Media Gurus & Media Disruptors