http://www.quantummedia.com/events | Printed on: November 22, 2017
Events

Quantum Media organizes both the Media Guru and Media Disruptor series in conjunction with the Harvard Business School Club of Greater New York. Occasionally, we may also recommend other media events to our mailing list.
The Media Guru and Media Disruptor series feature top business leaders and innovators speaking to club members and guests in informal sessions about the art and business of media. The talks are formatted as question and answer and are generally off the record. Media Guru and Media Disruptor events are frequently breakfasts, held from 7:30 to 9:00 a.m. but are sometimes held after work at different venues around the city. Subscribe to the mailing list for schedule and details.
---
December 12, 2017
Media Guru: John Moody EVP & Executive Editor, Fox News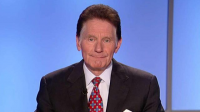 John Moody, December's Media Guru is a veteran journalist with more than 40 years of experience in print and broadcast journalism and in news management. Since 2012 he has been responsible for the editorial content of the Fox News Network and its digital properties. In addition to management and editorial duties, Moody writes an opinion column called Bellwether numerous times per month about international policy and politics.
Fox News' cable channel has been the "most-watched cable news network" for 63 consecutive quarters, since Q, 2002, according to national ratings. The company reported that "Rupert Murdoch's news network averaged 1.4 million total viewers and 2.2 million viewers during prime time…. FNC also won both categories [total and prime time] among the key news demo of adults ages 25-54."
Moody has been with Fox since 1996. Before his current position, he was Chief Executive Officer of the division NewsCore, where he created and oversaw multi-media news service that aggregated editorial content from all News Corporation businesses. Before that, he was Executive Vice President of Fox News where he was responsible for editorial content for the Fox News Channel as it grew from start-up to highest-rated news network in the United States.
Moody's roots are in text and in international coverage. Before Fox, he was with Time Magazine for 13 years as either a Bureau Chief or Chief Correspondent reporting from and managing bureaus in Bonn, Vienna, Warsaw, Mexico, Latin America, Rome and New York.
Among other topics, Moody will talk about his work day to day, including how he manages the reporting process, the effects of social media on the business, on journalists and on journalism, the differences between video online and on cable, how the news room decides what to cover, and the strategy of running a multi-platform news organization in an era where news is becoming more commoditized and harder to support financially.
Media Guru events are part of the Harvard Business School Club of Greater New York's programming. They are off the record and have no Power Point presentations. The program is a question and answer session where the moderator asks 30 minutes of questions, then yields to the audience for 30 minutes of questions. Since the session is off the record, we expect you may hear information at this session and nowhere else.
Ava Seave, Quantum Principal, is moderating the event.
Venue: UJA-Federation Conference Center, 130 E. 59th Street, New York, NY (Park/Lex). To sign up for the event, go here.
February 27, 2018
Media Guru: John Sargent, CEO of Macmillan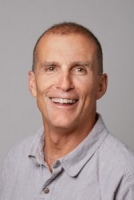 John Sargent is CEO of Macmillan, the global trade division of the Verlagsgruppe Georg von Holtzbrinck based in Stuttgart, Germany. Macmillan Publishers has major trade publishing operations in the US, the UK, Australia and Germany with smaller operations in South Africa, India and China. For more information and to sign up, check back by the end of November.
---
Past Media Gurus & Media Disruptors