http://www.quantummedia.com/our-team/advisor/alison-anthoine | Printed on: February 23, 2018
Our Team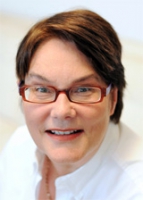 Alison Anthoine
.(JavaScript must be enabled to view this email address)
Alison Anthoine is an entrepreneurial business strategist and attorney with broad experience as a senior manager of media-related enterprises. She has extensive experience in launching and managing businesses derived from high-quality proprietary content and services, and has particular expertise in managing strategic relationships and negotiating complex collaboration agreements.
A co-founder of Quantum Media, Alison now divides her time between a solo law practice and a legal tech company she founded in 2010, Paperlex, LLC, (http://www.paperlex.com) which provides businesses with a pain-relieving solution for managing routine contracts.
From 2000-2002, Alison served as Managing Director of Columbia Digital Knowledge Ventures, Columbia University's entrepreneurial bridge between the University and the marketplace, where she served a dual role as both COO and senior strategic officer, overseeing the development and launch of Columbia Interactive, the University's gateway to digital learning resources at Columbia.
In the mid-90s, Alison was the Executive Vice President, General Counsel and COO of Wolff New Media, one of the early flashes in the dotcom pan, which produced a category-leading book series as well as some of the earliest web-based editorial products, and whose fortunes were chronicled in the bestselling book, Burn Rate.
For several years prior to that, Alison served as the US general counsel for a European-owned advertising group, and was involved in all aspects of U.S. management, business planning, and financial administration, as well as the day-to-day operations of the group's US advertising and public relations agencies.
A resident of Cold Spring, New York, Alison is currently the Vice President of the Cold Spring Area Chamber of Commerce and a member of the village's Zoning Board of Appeal.
Photo by Tobias Everke