http://www.quantummedia.com/event/media-gurus-brian-napack-and-andrew-heyward | Printed on: February 23, 2018
Event
Media Gurus Brian Napack and Andrew Heyward
Traditional-to-Digital Experts Talk about Leading Core Businesses through Their Disruption
January 12, 2011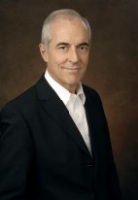 With vast experience in most content platforms affected by digital disruption, two of the smartest and most thoughtful media leaders—Brian Napack and Andrew Heyward—will let us in on their ongoing discussions of just how today's powerful and successful media companies can be tomorrow's. Among other topics, they will cover the implications of the arrival of video on mobile devices, how the fierce competition for distribution may play out for newspapers, TV news and books, and how to run a core business while starting its disruptive cousin under the same corporate roof.
Andrew Heyward
Andrew Heyward is a nationally known news executive and expert on the changing media landscape. He helps media companies transform their businesses to drive growth and revenue in an age of rapid and disruptive evolution.
As a principal in the boutique strategy firm MarketspaceNext LLC, as a senior advisor to Monitor Group, and in his own advisory practice, Heyward works with blue-chip television, newspaper, magazine, and marketing clients to develop new online ventures and profitable digital strategies. He is also an advisor to early-stage and startup firms.
Heyward was President, CBS News, from January 1996-November 2005. During that time, CBS News programming grew significantly in audience, regularly scheduled hours and profitability. Heyward also spearheaded CBS News's expansion into digital media.
Before his tenure as President, Heyward was executive producer, THE CBS EVENING NEWS (October 1994-January 1996). Heyward was also responsible for developing and launching 48 HOURS, the weekly primetime CBS News series that premiered in January 1988. He has won 12 national Emmy Awards.
Brian A. Napack
Brian Napack is the president of Macmillan, one of America's leading publishing companies. Macmillan's brands include the book publishers St. Martin's Press, Farrar Strauss & Giroux, Henry Holt, Picador, Tor, Macmillan Audio, and Macmillan Children's; and the education companies Bedford/St. Martin's, W.H. Freeman, Worth Publishers, i>clicker, and Hayden McNeil.
Before joining Macmillan, Mr. Napack was a partner at L.E.K. Consulting, a leading strategy consulting firm where he helped media companies and investors succeed in the changing digital media economy. Mr. Napack has also held senior positions at The Walt Disney Company, Simon & Schuster, and ThinkBox, an Internet education company where he was the founder and CEO.
Mr. Napack currently sits on the boards of CourseSmart, an online marketplace for college course materials; LibreDigital, a provider of digital content management software and services; and Zero-to-Three, a leading advocacy group dedicated to improving the lives of infants and toddlers. A graduate of Middlebury College in Vermont, Mr. Napack received his MBA from Columbia Business School.