http://www.quantummedia.com/event/media-guru-steve-adler-president-and-editor-in-chief-reuters | Printed on: February 23, 2018
Event
Media Guru: Steve Adler, President and Editor-in-Chief, Reuters
President and Editor-in-Chief, Reuters
November 2, 2016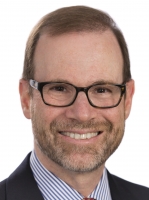 Stephen J. Adler, the President and Editor-in-Chief of Reuters, is November's Media Guru speaker. A veteran news person and editor, Adler will discuss the challenges of traditional media brands going forward, including increased pricing pressure for content and competitive strategy. He will talk about managing such a large and geographically diverse work force and the pressures of reporting the news for his teams around the world.
At Reuters Adler is responsible for the team that produces the news – text, photographs, video, insight and commentary – that is integral to the world's markets and media. According to the company's annual report, Reuters' content reaches over one-billion users per day. In 2015 they produced over 2.5 million unique news stories, over 1.5 million news alerts, nearly 700,000 pictures/images and 100,000 video stories.
Reuters is part of the ThomsonReuters media giant which had more than $2 billion in 2015. – with the Reuters revenue at $296 million— just 2% of the total
Media Guru breakfasts have no Power Point presentations. The program is a question and answer session where the moderator asks 30 minutes of questions, and the audience the other 30 minutes. And it is off-the- record, so we expect you will hear information at the session and nowhere else. Further information, and a link to sign up is here.