http://www.quantummedia.com/event/media-guru-david-liu | Printed on: February 23, 2018
Event
Media Guru David Liu
Cofounder and Chief Executive Officer, XO Group Inc.
April 16, 2013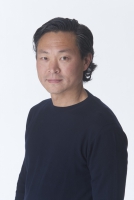 Before it was XO Group, the company was known as The Knot – now just one brand of the business. David Liu will speak about his 15-year journey from founder of The Knot to successful CEO of XO Group—that is now a publicly-traded company.
XO is a global media and technology company devoted to weddings, pregnancy and everything in between. Under Liu's leadership, XO Group Inc. has expanded its reach to serve its audience across multiple life stages from brides to newlyweds to first-time parents, adding to the The Knot, The Nest, The Bump, Wedding Channel and GiftRegistry360.c0m.
The Knot has become the nation's #1 wedding resource and most trafficked online wedding destination with more than 100 million monthly page views and over 1.8 million registered members. Hear Liu speaks about the target audiences and how XO reaches them in this interview by NYFP. Quantum Media Principal, Erica Gruen, will moderate this program.
Read a recent Wall Street Journal interview with David Liu and his wife about how they started the company.