http://www.quantummedia.com/event/media-guru-breakfast-janet-robinson | Printed on: February 23, 2018
Event
Media Guru Breakfast: Janet Robinson
C.E.O. The New York Times Company
October 8, 2008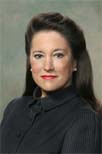 Janet Robinson, president and chief executive officer of The New York Times Company since December 2004 has primary responsibility for overseeing and coordinating all of the Company's print, broadcast and digital operations. She is currently implementing the company's long range strategy that includes: developing new products in print and online, expanding the company's research and development capabilities, rebalancing the portfolio of businesses and managing for operational efficiency and cost reductions.
Under Robinson's watch, the company has refocused and restructured advertising operations at New York Times branded units and at New England properties, integrated The Times's print and digital newsrooms and pursued an aggressive Internet expansion program that included acquisitions and investments in About.com, Baseline Studio Systems, Consumersearch.com, Calorie Count.com, FM Publishing, Brightcove, Daylife, and UCompareHealthCare.com.
Robinson is a Director of the New York Times Company. She has been with the Times company virtually her entire career. Previous to her current position, she was C.O.O/ Executive Vice President (2004), Senior Vice President, Newspaper Operations for The New York Times Company (2001-2004) along with President/ General Manager of The New York Times newspaper (1996 until 2004.) Robinson came up through the ranks through the advertising department, starting as an account executive in the magazine division (since sold) in 1983, and ending up as Senior Vice President, Advertising in 1995. Before joining the Times Company, Ms. Robinson was a public school teacher in Newport, R.I. and Somerset, Mass.
Among her many Board activities, Robinson is vice chair of the board of the Liberty Science Center and serves on the boards of the Newspaper Association of America and the Presidential Board of Trustees of Salve Regina University. She also serves on the board of New England Sports Ventures. Ms. Robinson is also a member of the Leadership Committee for The Lincoln Center Consolidated Corporate Fund and a trustee of the Carnegie Corporation of New York. Robinson received a B.A. degree in English from Salve Regina College, Newport, R.I., where she graduated cum laude in 1972. In 1996, she completed the Executive Education Program at Amos Tuck School at Dartmouth in Hanover, N.H.