http://www.quantummedia.com/event/media-guru-alan-murray | Printed on: February 23, 2018
Event
Media Guru Alan Murray
Executive Editor, Online and Deputy Managing Editor, The Wall Street Journal
September 5, 2012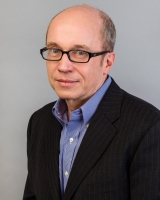 As Executive Editor, Online, for The Wall Street Journal, Alan Murray has editorial responsibility for the Journal's web sites, including WSJ.com and MarketWatch and the Journal's books, conferences and television operations. He will discuss the challenges and opportunities the WSJ faces in pushing out content across diverse digital platoforms with Quantum Principal, Stefanie Lemcke.
Murray is the author of three best-selling books, including, most recently "Revolt in the Boardroom, The New Rules of Power in Corporate America," published by HarperCollins in 2007
Prior to his current position, Mr. Murray was assistant managing editor of The Wall Street Journal, and author of the paper's "Business" column, which runs every Wednesday. Previously, he served as CNBC's Washington, D.C., bureau chief and was co-host of "Capital Report with Alan Murray and Gloria Borger." While working at CNBC, he also wrote the Journal's weekly "Political Capital" column. Prior to that, he spent a decade as the Washington bureau chief for The Wall Street Journal. For more information about this event and to sign up, go here.