http://www.quantummedia.com/event/media-disruptor-julie-hansen-business-insider | Printed on: February 23, 2018
Event
Media Disruptor: Julie Hansen, Business Insider President and COO
President and COO
September 28, 2016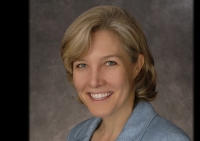 The Media Guru/Media Disruptor series is starting again in September, in conjunction with the Harvard Business School Club of Greater New York. We proudly note that there are no Power Points allowed! It's a question and answer session where the moderator asks 30 minutes of questions, and the audience the other 30 minutes. And it is off-the-record, so we expect you will hear information at the session and no where else!
This season's fire-side-chat program, featuring the most accomplished and provocative executives in media, starts with Julie Hansen of Business Insider.
Julie Hansen joined Business Insider in 2008 as its COO and publisher and was named president in 2011. As employee #5 at Business Insider, she has led the organization through more than seven years of tremendous growth from its pre-revenue stage to a thriving commercial success with 100% audience growth and 90% revenue growth y-o-y in 2015.
In September 2015, BI was acquired by the leading German news publisher Axel Springer at a valuation of $442 million. Hansen remains at the helm (with the founder Henry Blodgett) post the acquisition. She oversees the revenue teams and manages all aspects of the company's operations outside of editorial, including finance, technology, marketing, legal, HR, and the events (conference) division.
For more information and to sign up please go the Harvard Business School Club of New York site here.