http://www.quantummedia.com/event/february-02-media-guru-werner-brell-managing-director-at-red-bull-media-hou | Printed on: February 23, 2018
Event
February 02: Media Guru: Werner Brell, Managing Director at Red Bull Media House
February 2, 2016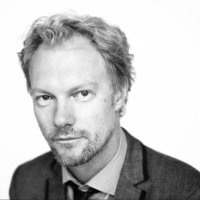 Werner Brell's expertise in developing strategies, products and content for top brands is extensive. As the February Media Guru, he will speak off-the-record in a fireside chat format discussing how over the course of his career, he has guided international teams to create exponential growth for television and digital media brands, channels and partnerships.
Today, as Managing Director for Red Bull Media House in North America, Brell is the leader of a media company focused on creating and delivering world-class programming across all media platforms that reaches a coveted young audience. According to an admiring article on the website Contently that covers the business of native advertising, "Red Bull is one of a handful of companies effectively monetizing branded content. Apart from distribution—[in 2014] Red Bull TV became Apple TV's first branded content channel—Red Bull uses event and film sponsorships and online video advertising to generate revenue."
Brell joined the effort in North America after his tenure as a leading member of the Senior Management Team for Red Bull Media House's global headquarters in Austria, where he established a centralized digital media organization serving more than 150 Red Bull markets. In the process, he laid out Red Bull's first global digital media strategy, leading digital content distribution, creating groundbreaking media portals and a 24/7 digital broadcast channel, and establishing the company as a top executor for social media marketing – all resulting in double-digit growth in both viewership and revenue.
Under Brell's oversight, Red Bull Media House North America has seen landmark achievements across all platforms, from the company's first National Sports Emmy, awarded in the category of Outstanding New Approaches in Sports Event Coverage, to the commercial release of films that bridge the gap between core and mainstream audiences. Eleven film releases between 2011 and 2013 alone include snowboarding movie The Art of Flight, which enjoyed unprecedented industry success, and feature documentary McConkey, an official selection of the Tribeca Film Festival with subsequent theatrical release. Other standout accomplishments encompass the robust growth of Red Bull Media House TV programming, such as the Red Bull Signature Series on NBC, one of the most-watched action sports series on broadcast television now in its third season, and – in the largest TV licensing deal in Red Bull Media House history – a partnership with FOX Sports that unites all four Red Bull global sporting series on one broadcast home. In addition, the company's YouTube channel boasts 3.3 million subscribers, the second-most subscribed sports channel on YouTube, and The Red Bulletin magazine has become one of the fastest-growing global men's magazines, with a 300-percent subscriber increase in the past year alone.
Prior to joining Red Bull Media House, Brell worked at Viacom International Inc., where he was a Senior Management Team member, held board positions and served in two different Vice President roles. Brell also served as Senior Vice President of International Distribution and General Manager for Germany at Paris-based Dailymotion. Admitted to the New York State bar in 1997, his background additionally includes work as an attorney at Sullivan & Cromwell LLP. Brell earned a graduate degree and doctorate in Law from the University of Vienna School of Law, as well as a Master of Laws in General Legal Studies from the New York University School of Law.